N.B: To be able to buy, activate your 2FA method. It is obligatory.
To buy, you have two possibilities:
Click on Offers > Buy and sell.
You will then be able to find the offer that would suit your needs. You can specify the amount you would like to buy, the payment method, and the fiat currency.
For example, if you want to buy Ripple, all you would have to do is click on the green 'Buy' and launch a trade. Once you pay and communicate the receipt to the seller over the Live Chat, click on 'I have paid the seller' to mark the payment as complete. You will receive your Ripple coins when the seller releases the cryptocoins after confirming the payment.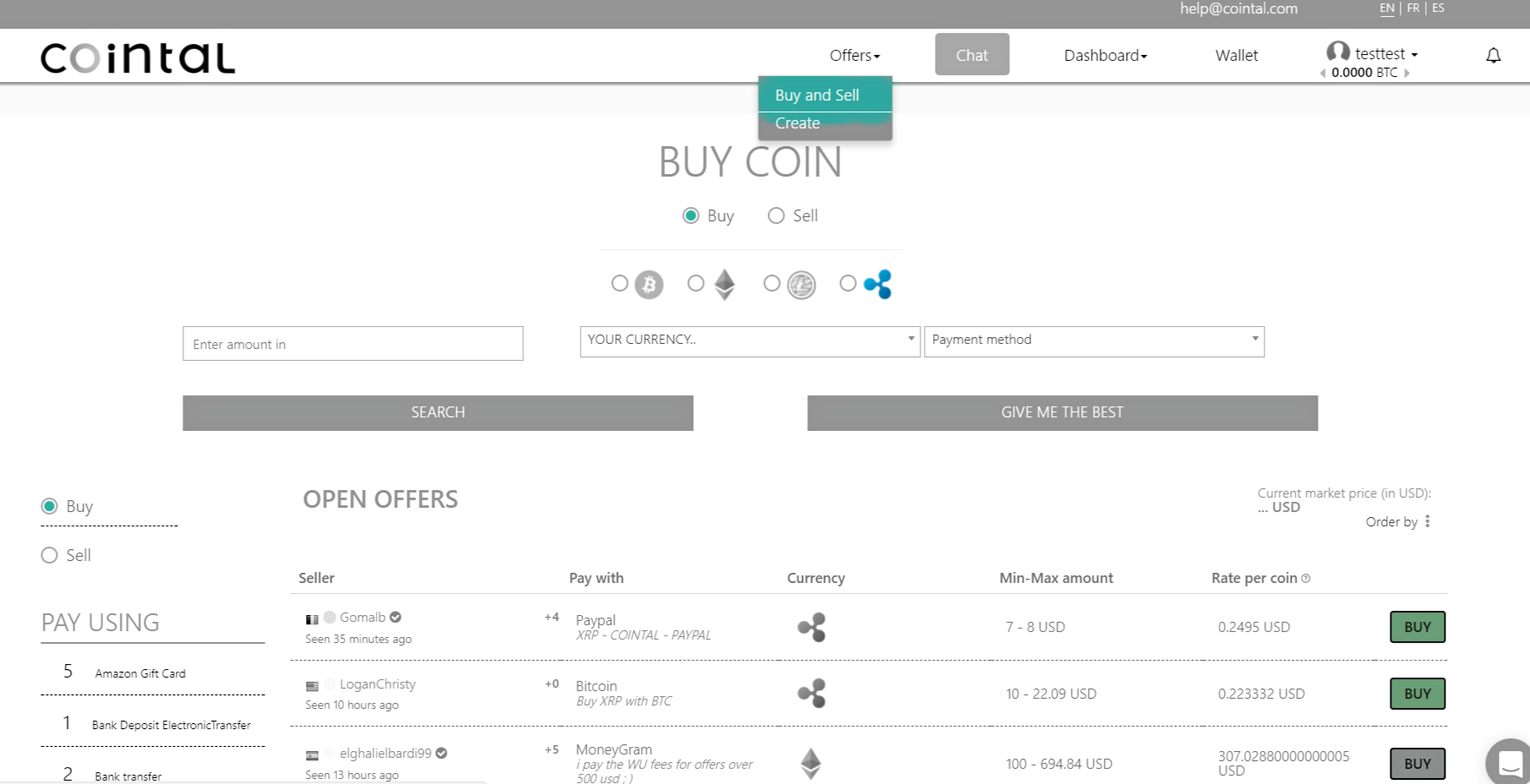 Click on Offers > Create. You will be able to add a 'Buy' offer with all the details needed. Make sure to fill the necessary information to make the trade happen in a smooth way, without any complication or difficulties.
When a seller notices your offer, or your terms suits them, a trade will be launched with you. It will happen the same way as the first way to buy.